Shortly after opening New Work City, we premiered a new membership model that emphasizes participation in the community over simply how many days you come in. 
The price points— Citizen for $300/month and Day Tripper for $100/month, fit well into the budgets of most of our prospective members.
For a small but important handful of people, however, there is a need for something more. While NWC provides all the basic amenities you need to run your independent life, some of our members are ludicrously successful- and their needs and demands go far beyond those of the average coworker.
That's why we're proud to announce that, as of today, you can sign up for NWC's Royale Membership. With this membership, no expense is spared, and no amenity is too extravagant. You will be treated like not just the wildly successful entrepreneur you are, but like sheer royalty.
You can more fully appreciate the difference a Royale Membership makes by looking at the membership feature comparison chart: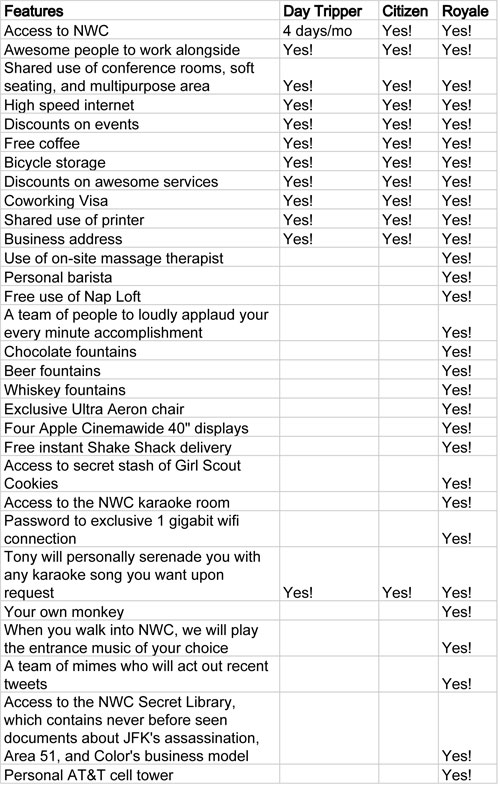 To say the least, the feature set for Royale Membership is compelling. 
These fabulous membership features, however, don't come without a hefty price tag.
So hefty, in fact, that we dare not publish it. If you're interested in signing up for Royale Membership, email us at april1@nwc.co.